Choosing The Right Mattress
A guide to finding the perfect mattress
Here's the perfect place to start. Everyone is different; some appreciate the cosy cushioning of a soft mattress, others want something firmer. Ultimately you're looking for something that gives you a good, comfortable night's sleep, year after year, so finding the right level of comfort and support is key.
Mattress sizes
Select your prefered mattress size
Find your perfect mattress
We have a wide range of mattresses to suit all types of beds. Choose from memory foam to orthopaedic mattresses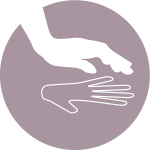 Memory Foam
Originally developed by NASA, memory foam mattresses are topped with a layer of temperature-sensitive foam that moulds to the shape of your body as you sleep. This offers exceptional support, relieving the pressure on your joints for a truly luxurious night's sleep.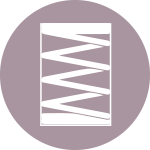 Pocket Sprung
These mattresses contain hundreds of individual springs, housed in their own fabric pockets. Each one moves independently, so you get just the right amount of support on your pressure points. It also means you're less likely to be disturbed when your partner rolls over at night.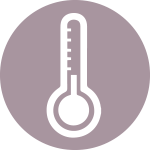 Temperature Regulation
If you regularly find yourself too hot or cold at night, iGel mattresses are the answer. iGel is made of thousands of tiny support beads, drawing heat away from your body when it's warm, storing it and releasing it back when it's cold. So no matter what temperature it is, you'll always enjoy a good sleep.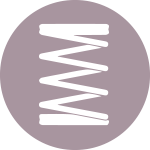 Open Coil
If you're looking for a hard-working, durable mattress at a great price, take a look at our open coil mattress range. For years the UK's most popular type of mattress, open coil mattresses contain a lattice of springs that help spread your weight more evenly.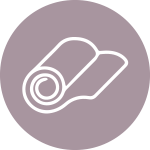 Rolled Up
You get all the quality and benefits you would expect from your mattress, just in a more practical, portable form. Once unwrapped, they regain their shape within a couple of hours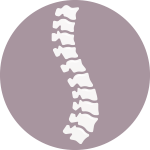 Orthopaedic
If you suffer from back, joint or musculoskeletal problems, or just prefer firm support, an orthopaedic or extra firm mattress from Bensons for Beds could give you the support you need at bedtime.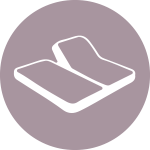 Adjustable
Embrace the ultimate in comfort with one of our sleek adjustable mattresses. These mattresses bring a whole new level of comfort to your bedroom, while providing a wide range of sleeping positions.