Tailor your perfect sleep sanctuary with your choice from the Artisan Collection
"Customise your Artisan bed to create the perfect sleep"
Artisan has been specifically designed for those demanding the finest hand crafted beds for a superb night's sleep every night and because Artisan beds are constructed from natural materials impact on the environment is reduced to a minimum.
You're unique, so tailoring your bed to your body and the way you sleep is essential for a truly sublime sleep experience. As you'd expect of a flagship range of this quality, a wealth of easily navigated options allows for extensive customisation for perfect support and exquisite comfort. Hand crafted by Staples in Somerset, Artisan not only allows for comprehensive comfort and mattress tension choice, but base storage option, fabric colour and headboard design too. Coupled with a selection of furniture pieces to complement your Artisan bed, this level of customisation ensures maximum comfort and seamless integration with your bedroom's décor.
Created using the Finest Natural Materials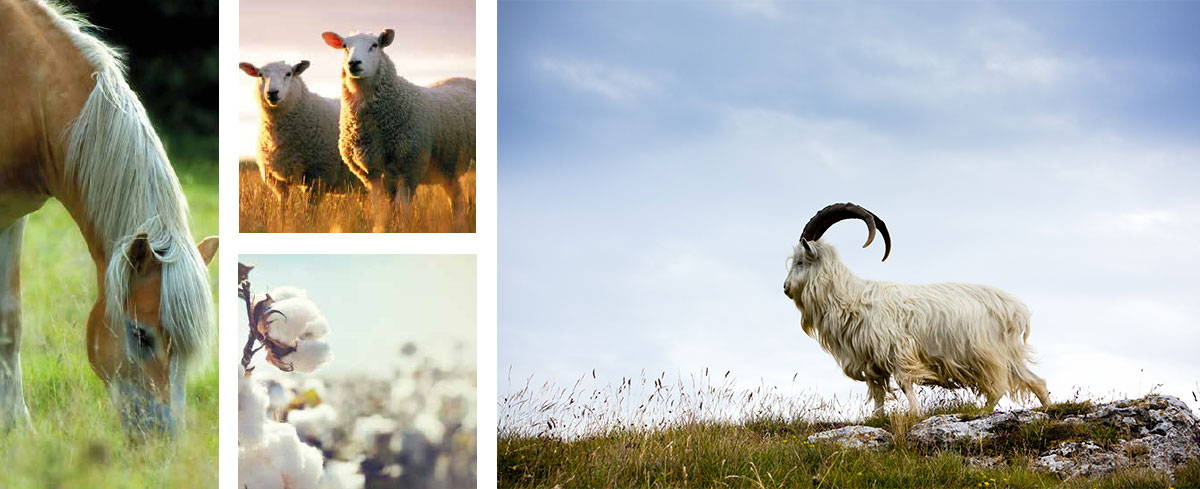 Hypo-allergenic layer
A layer of hypo-allergenic fibre is used underneath the mattress fabric cover. This layer is sterilised and dust free, therefore, ideal for allergy sufferers.
Cotton blend layer
Exceptionally breathable and highly absorbent, cotton is excellent at controlling body temperature through its superior moisture wicking properties
Hand teased horse hair
Horse hair is the longest natural fibre, twisted to provide extra resilience and bounce. Horse hair is the perfect natural spring partner for our sumptuous beds
Cashmere and silk
Cashmere hair and the finest silk fibres are blended into a durable insulation layer. This layer also provides a supportive feel.
Lambswool layer
Lambswool is blended into a blanket-like layer and used as a soft and insulating upholstery layer for added comfort.
Merino wool
Soft and luxuriously comfortable, as well as being wonderfully insulating and absorbent, this layer is used to help regulate a comfortable sleeping environment.
Hand teased mohair
Mohair is resilient, soft and luxuriously comfortable. Warm in winter due to its insulating properties and cool in the summer due to its moisture wicking properties.
Wool, cotton, hair layer
A blend of wool, cotton and hair provides a durable insulating layer of natural resilience, luxurious loft and provides excellent support
"Our distinguished Artisan mattress with a carefully designed blend of luxurious natural fibres is laid over more than 3,400 supportive hand-nested and centre-tied calico pocketed springs. Soft natural fibres like lambswool, merino wool and mohair are combined with the durability and loft of cashmere, and further enhanced by the intrinsic spring of horse hair. A truly opulent handcrafted mattress which will lead you into a blissful deep sleep every night for years to come."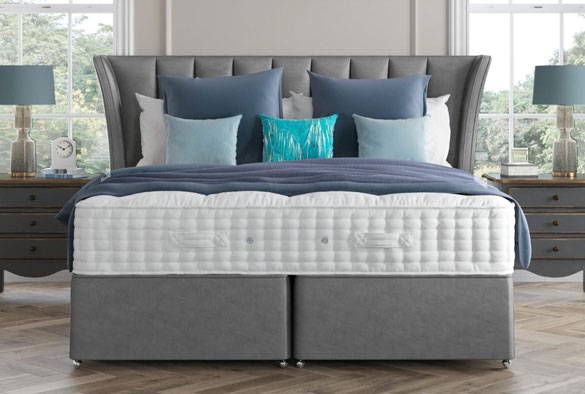 3400* Double layer of speings
Lambswool layer
Hand teased horse hair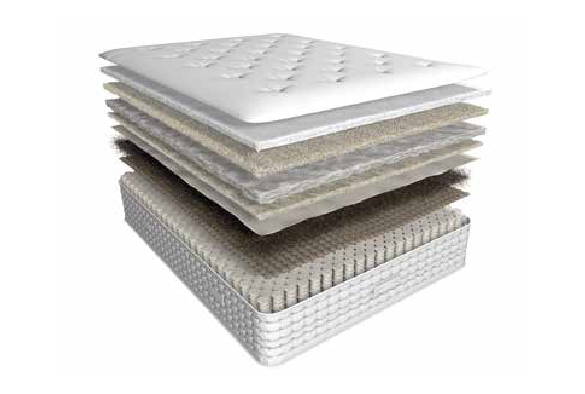 Turnable
Hand teased merino wool
Available in Comfort Rating 2 and 3
"The Belvedere uses an abundance of meticulously hand-teased mohair, hand-teased horse hair, cotton blend, lambswool, cashmere and silk layers with a double layer of hand-nested and centre-tied calico pocketed springs to create one of the finest mattresses available."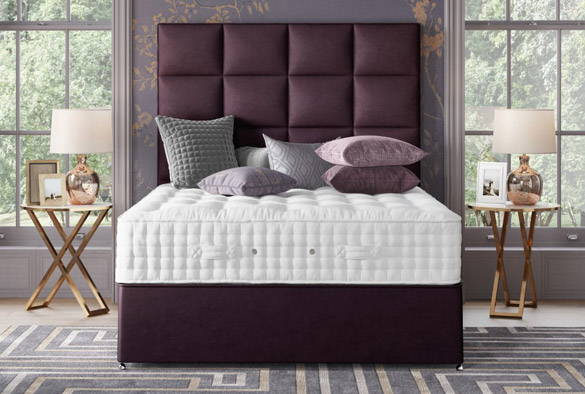 2,400 Pocket Spring System
Hypo-allergenic layer
Cotton Rich Foundation Layer
Wool and Bamboo Luxury Layer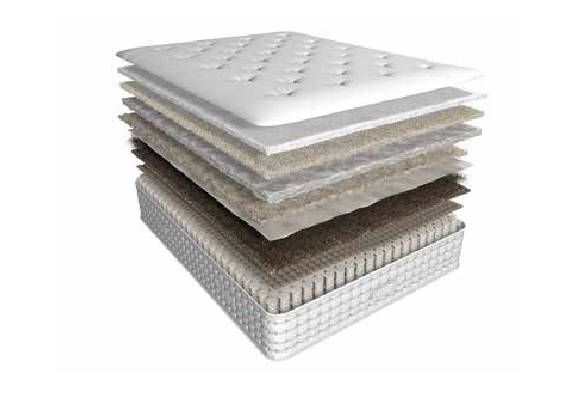 100% British Highland Wool Filling
Cotton blend layer
Available in Comfort Rating 2, 3 and 4
"The Blenheim has a unique balance of natural fillings overlaying a double layer of hand-nested and centre-tied calico pocketed springs to offer superb levels of comfort and support for a peaceful night's sleep"
2,000 Pocket Spring System
Cotton blend layer
Hand tufted with wool tufts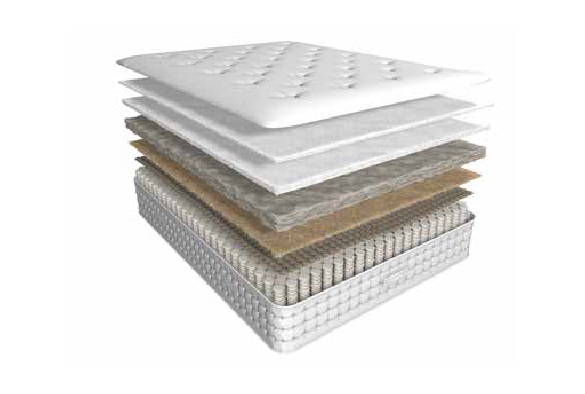 Turnable
Hand teased merino wool
Available in Comfort Rating 2 and 3
Artisan bases complete the look and feel of your mattress. The base is luxuriously upholstered and constructed using high quality FSC timber,
finished with polished chrome castors.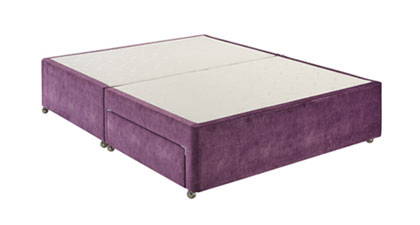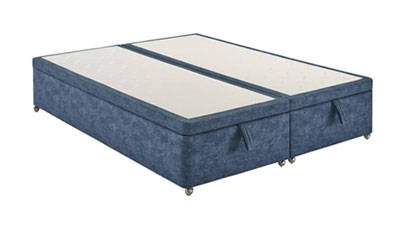 Padded platform top for consistent all-over support, the bases are constructed using FSC-certified premium quality wood, luxuriously upholstered in eighteen beautiful colour and texture options and finished with polished chrome castors. Also available with a cavernous ottoman divan option, making the Artisan Collection the premier choice for comfort without compromising on storage space or design.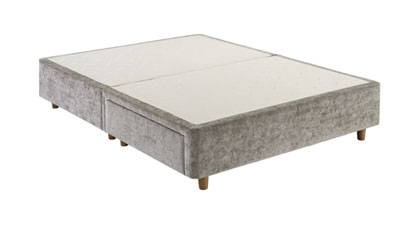 Shallow Divan on Beech Wooden Legs
For a more contemporary look, check out the shallow base with wooden legs option. The shallow base is a sleeker padded platform top base sitting on solid beech wooden legs for a modern design. Contact your local store for more details on sprung firm edge or shallow on legs bases.
lso available in-store with an ultra-luxurious sprung firm edge option – the sprung firm edge base contains pocketed springs sitting inside the wooden sided upholstered base. Sprung firm edge bases offer extra cushioned comfort and help to prolong the life of your mattress.
Your bedroom is a sanctuary away from the hustle and bustle of your daily life where you can rest, relax and recover. The Artisan Collection of sophisticated premium height (132cm) or premium hotel height (162cm) headboards enables you to personalise your space with a choice of four stylish designs.
There are eighteen beautiful colour and texture options available for your Bespoke bed, headboard and matching bedroom furniture, creating a very individual look and style for your bedroom.
Why not add a chair or bedding box to complete your perfect bedroom? Whether you prefer a modern contemporary design or a timeless classic, the Artisan Collection has the perfect touch to complete to your new perfect Bespoke bedroom.